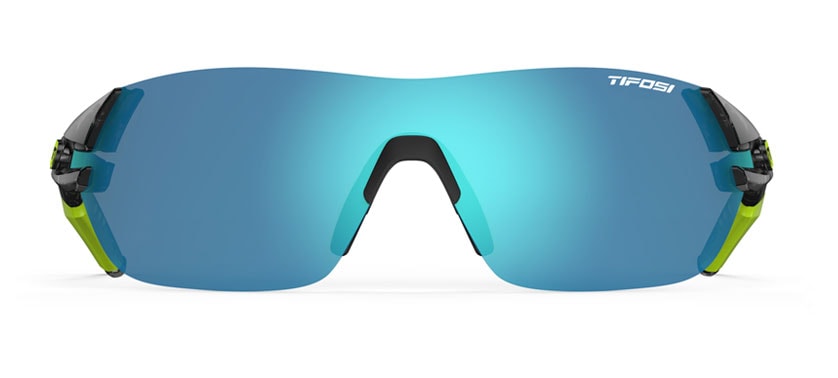 Slice
Model Selected:
Black/White Interchange
RAISE YOUR CYCLING AND RUNNING EXPERIENCE WITH SLICE SPORTS SUNGLASSES
Slice, your ally in conquering cycling trails and running routes. Meticulously designed, these unisex sports sunglasses offer unparalleled protection, comfort, and style for individuals of all genders. Whether you're racing against the wind on your bike or clocking miles on the pavement, Slice guarantees that you're equipped for success.
Shatterproof Polycarbonate Lenses
Slice understands the importance of clear vision in the midst of your intense activities. The shatterproof polycarbonate lenses offer robust protection, ensuring your eyes stay shielded from potential hazards. UV protection is woven into every lens, safeguarding your eyes from harmful rays during extended rides or runs.
Frameless Design For Ultra-Lightweight Feel
Embrace a sense of liberation with Slice's frameless design, delivering an incredibly lightweight feel that won't burden you. Whether you're tackling demanding trails or pushing for a personal best during your run, these sport sunglasses strike an ideal equilibrium between durability and weightlessness.
Adjustable Nose And Ear Pieces
Tailor your comfort with Slice's thoughtful design. The adjustable nose and ear pieces allow for a custom fit, ensuring that your sunglasses conform to the unique contours of your face. Say goodbye to discomfort and hello to a personalized, snug fit that enhances your performance.
Hydrophilic Rubber For Secure Grip
Slice stays put, even when the heat is on. The hydrophilic rubber components provide an increased grip as you sweat, ensuring these sunglasses remain securely in place throughout your cycling adventures and runs. No more distractions—just focus on the road ahead.
KEY FEATURES OF SLICE
LENS COLOR AND TECHNOLOGY ➤ Smoke / AC Red / Clear Interchange – Shatterproof polycarbonate interchange lenses for bright and low light scenarios, with total protection from harmful UV rays
ULTRA LIGHT FRAME ➤ Only 29 grams made of Grilamid TR-90, durable and lightweight for all day comfort.
FRAME TECHNOLOGY ➤ Rimless shield, fully adjustable nose & ear pads, hydrophilic rubber ear and nose pads that increase grip the more you sweat
IDEAL FOR ➤ Cycling 🚲, Road 🚴🏽, Gravel 🪨, MTB 🚵, Hiking 🥾, Running 👟
FIT ➤ Small – Medium
INCLUDED ➤ Zippered Hardshell Case & Microfiber Cleaning Bag
Looking for Slice parts? Buy parts. 
Looking for how to change the lens? View instructions.
U.S Patent US8613515
SHIPPING
Orders placed by 2pm EST on business days will ship that day. Orders placed after cut-off will ship the next business day. Tifosi offers free shipping on orders $25 and up.
FREE RETURNS
If you're looking to return your order for whatever reason, we're here to help! We offer free returns within 30 days of receiving your order.
LIFETIME WARRANTY
At Tifosi Optics™ we have built our name through our customer service and standing behind our product 100%. Therefore, we will warranty any sunglass against manufacturer's defects to the original owner for the life of the product. Tifosi Optics will either replace or repair your glasses at our discretion. Learn more about warranty claims.
Warning California's Proposition 65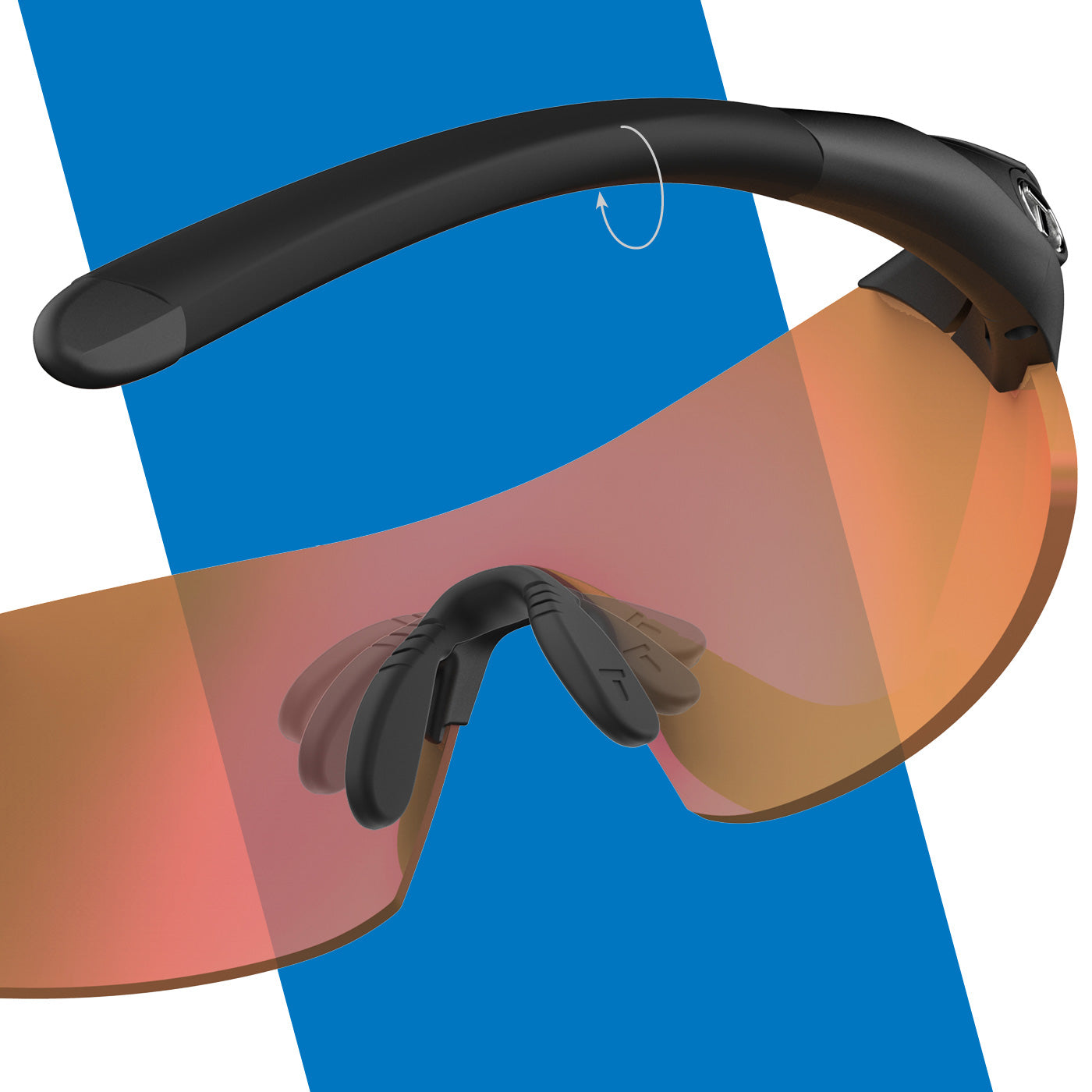 CUSTOM FIT
Adjustable arm and nose pieces allow you to have a fit customized to your face shape. Hydrophilic rubber pads swell when wet, staying in place when you sweat.
CASE INCLUDED
Protect your eyewear with the included hardshell case and clean your lenses with the microfiber cleaning bag.
Glasses
These are the most comfortable glasses ever. The coverage of the lens are great and the employees are very helpful.
Good value tennis optics
These are solid. They're comfortable, stay put, and provide decent shade for my sensitive eyes. Love the interchangeable lenses, but to be honest I just leave the blue mirrors on. I do wish I could get mirrored Fototec, but not currently an option (Tifosi if you're listening, I'd really like this!!!). Overall solid eyewear at a very affordable price.
TifoTop
Takes the glare away as I play PickleBall
and I feel safe against any balls shot towards my eyes.
Pickleball
Eye injuries are way more common than you know. You can do everything well and boom the ball still hits your eye. I bought these for indoor use (I wear sunglasses outside). They fit well, don't more around and provide excellent vision.
Slice sunglasses
I received these glasses and wore them and love them but wish they made them a bit narrower on the sides. I wore the Tifosi Vogel 2.0 for years and years and loved them and now they discontinued them. If they can make a sunglass that fits the same I would be in heaven.