Always the Right Light
Fototec COllection
Fototec lenses adapt to your lighting conditions, starting as a light tint and darkening in sunlight as photochromic particles activate.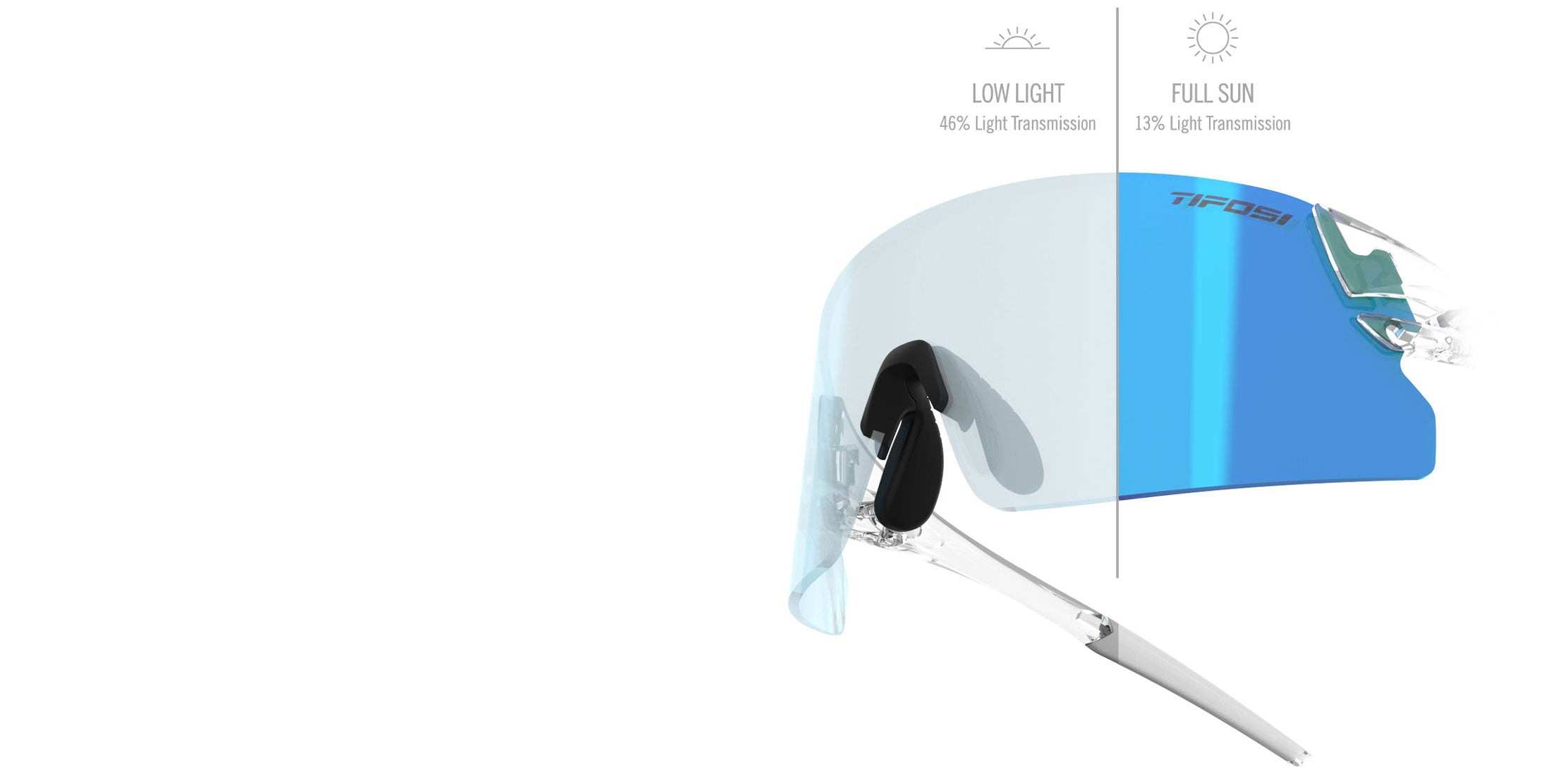 New Arrival
Clarion Blue Fototec
Our newest photochromic lens transitions from a pleasing light grey tint to a dark grey with blue mirror. It features a moisture repelling coat and the Tifosi-signature shatterproof polycarbonate material.