Water Repelling Mirror
Clarion Collection
Stand out in Clarion Mirror. Lenses feature a hydrophobic coating that repels water and sweat to help prevent moisture from gathering on the lens, increasing visibility and preventing distortion -- all with a bright consistent color sure to turn heads.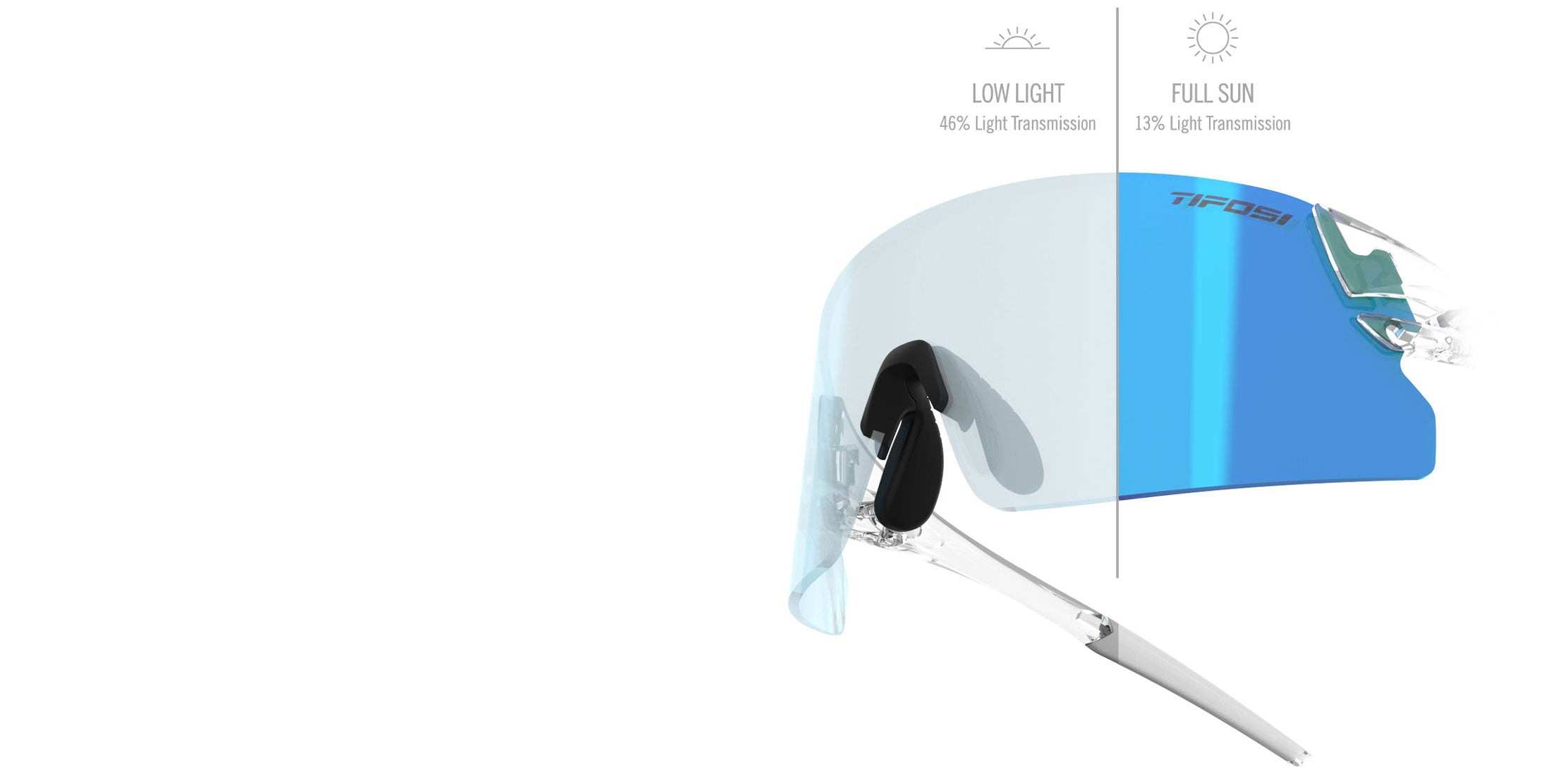 New Arrival
Clarion Blue Fototec
Our newest photochromic lens transitions from a pleasing light grey tint to a dark grey with blue mirror. It features a moisture repelling coat and the Tifosi-signature shatterproof polycarbonate material.