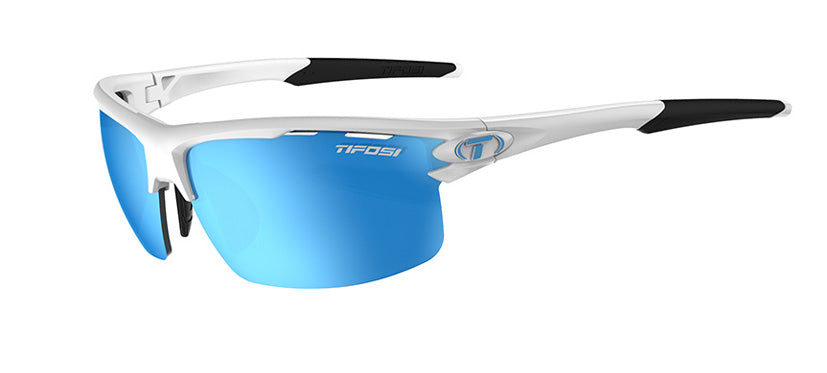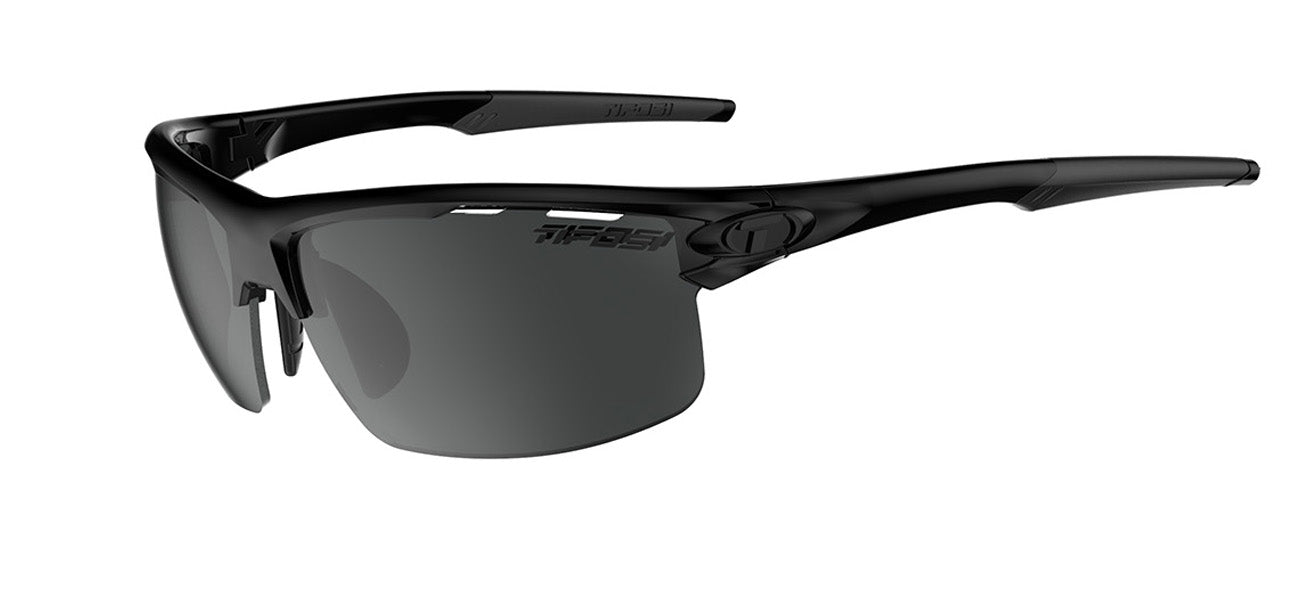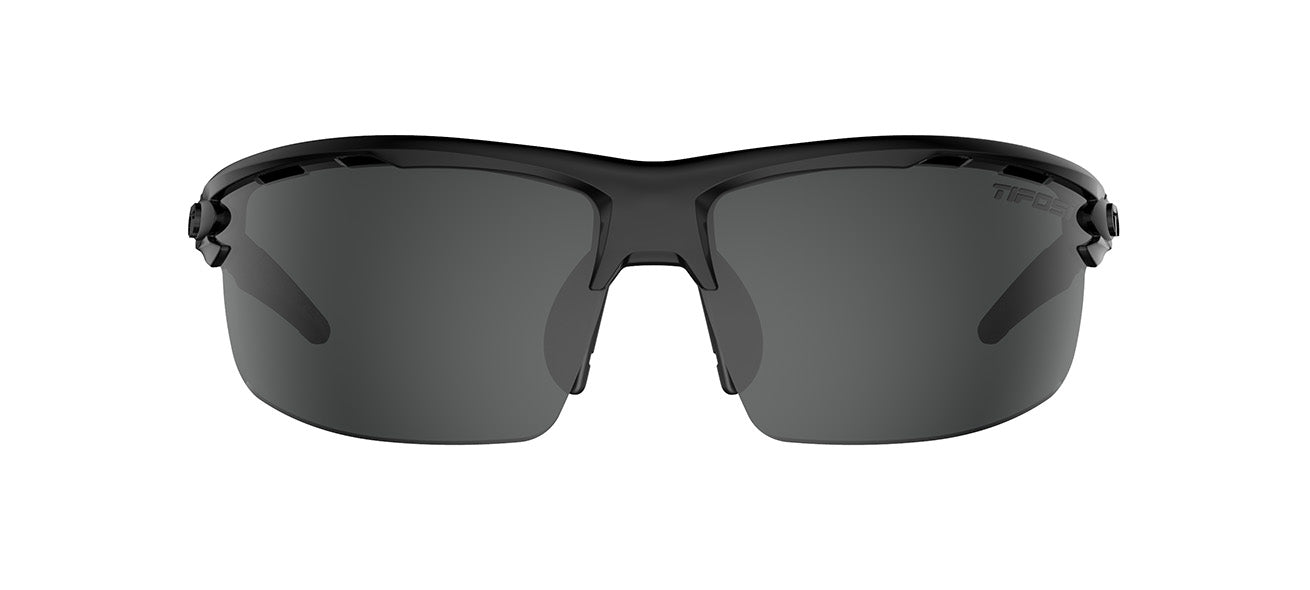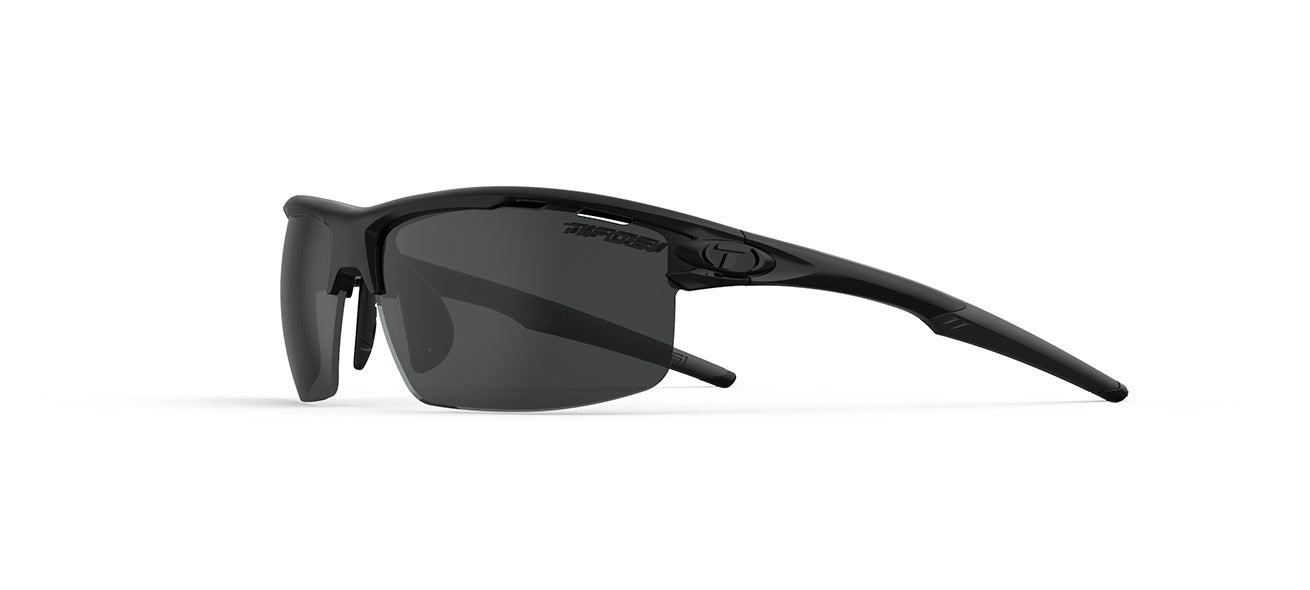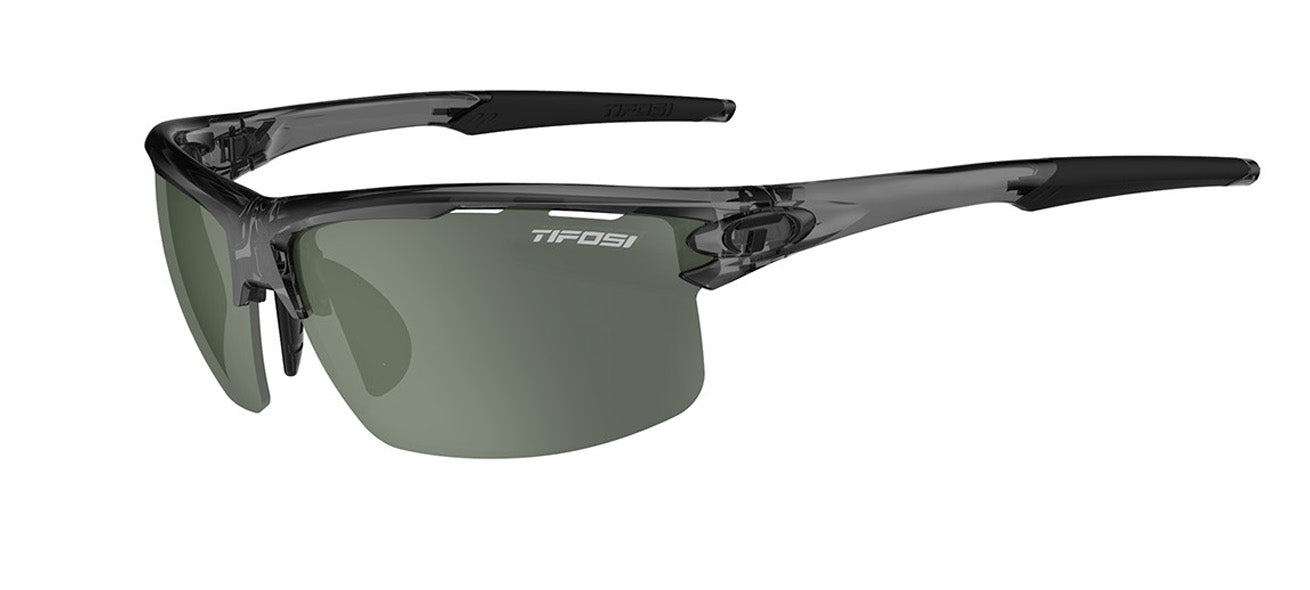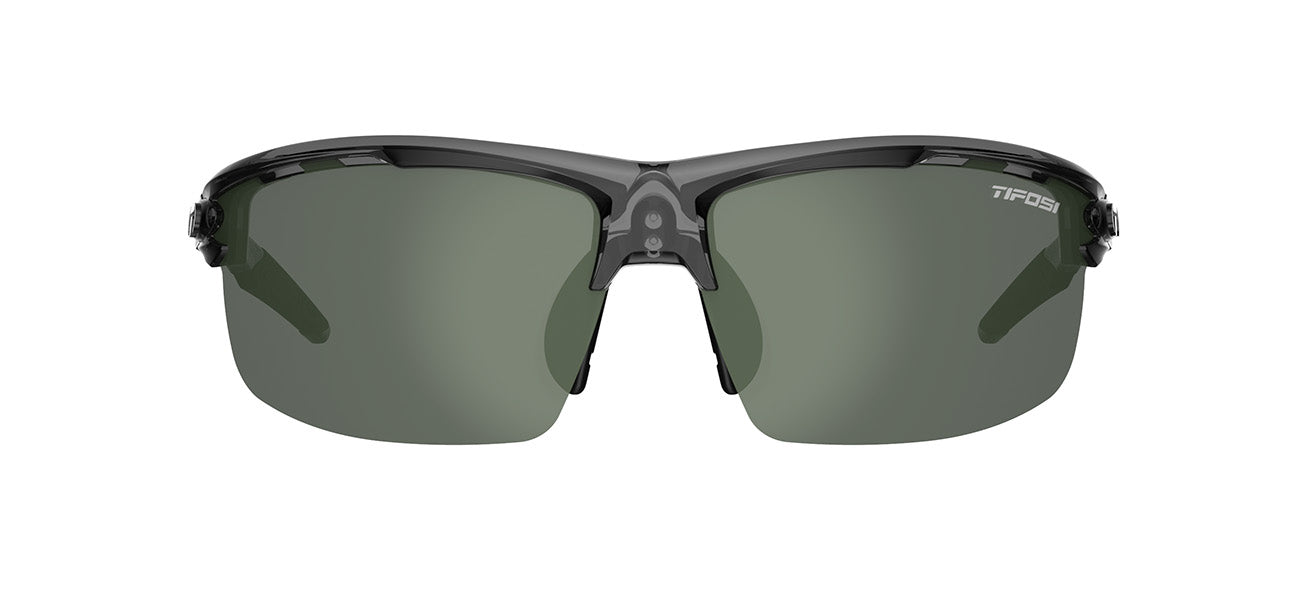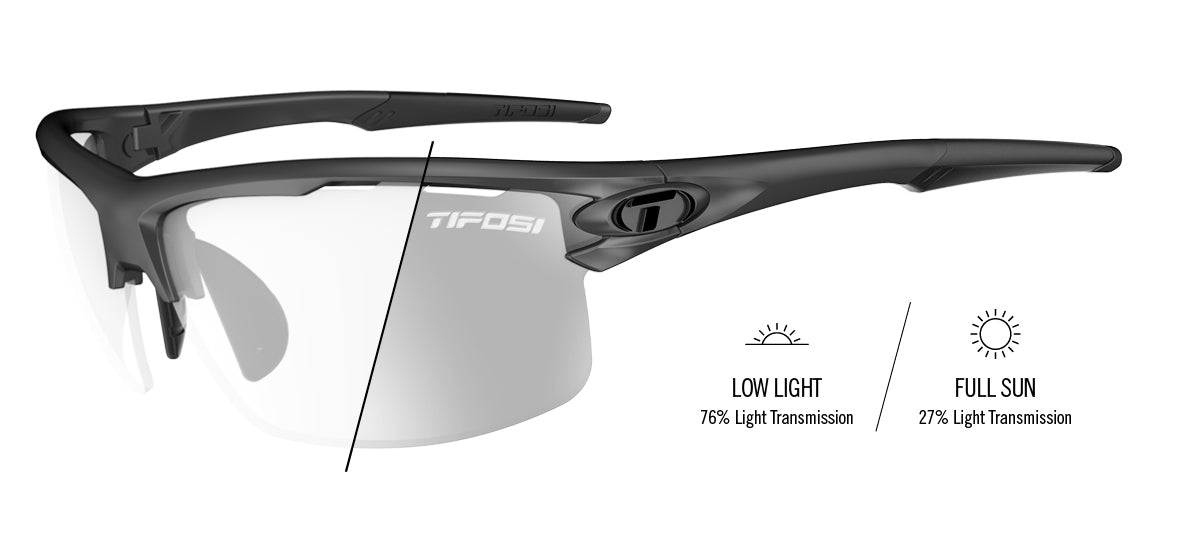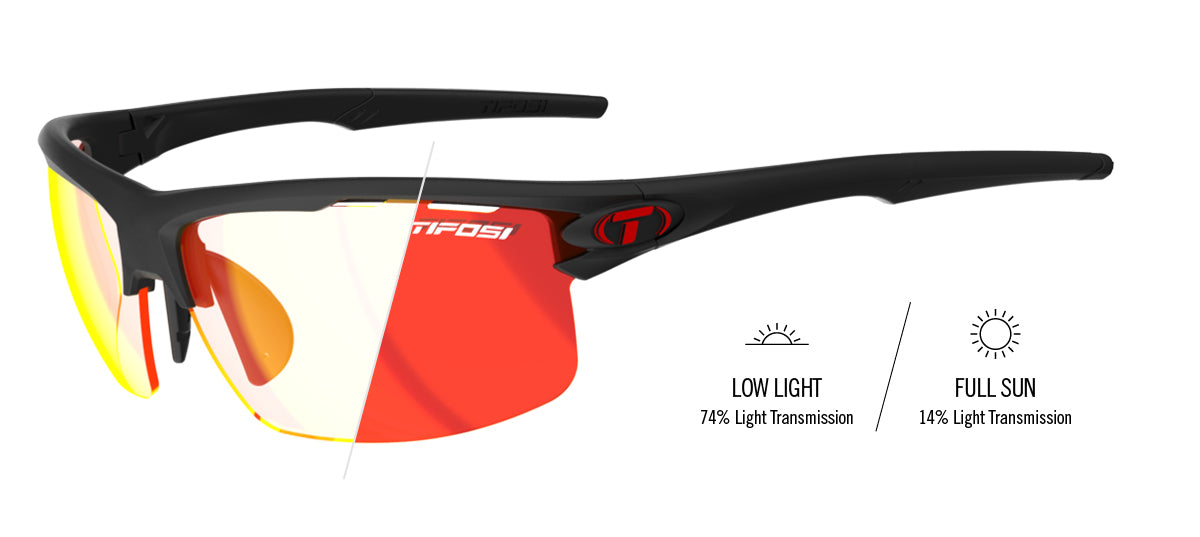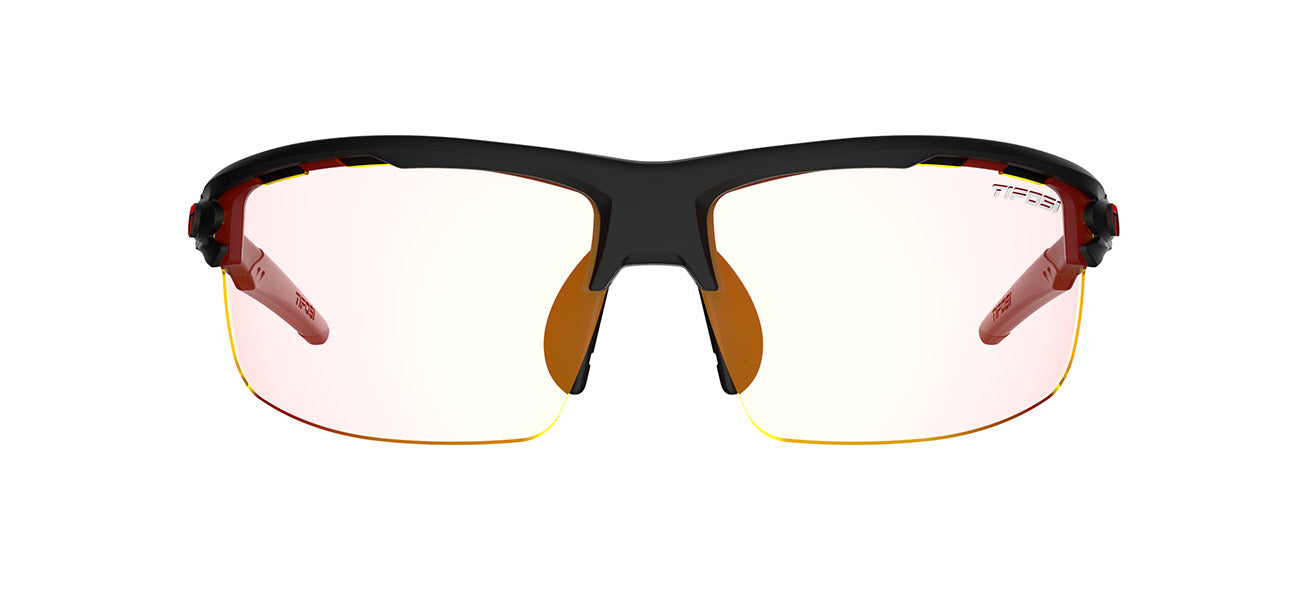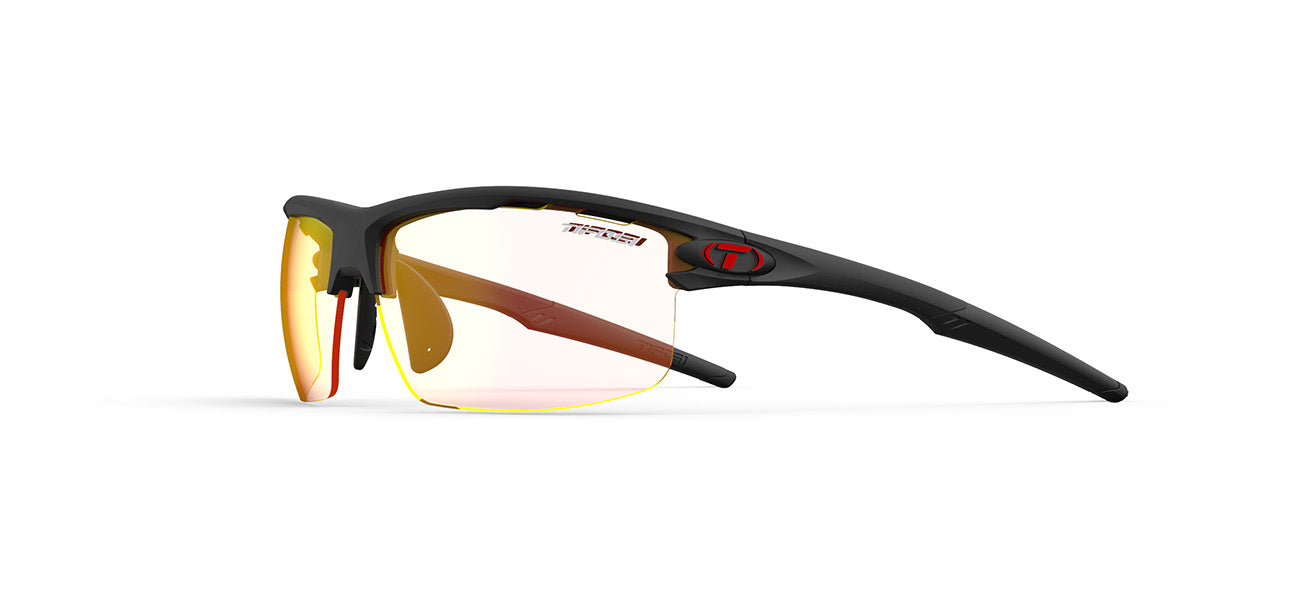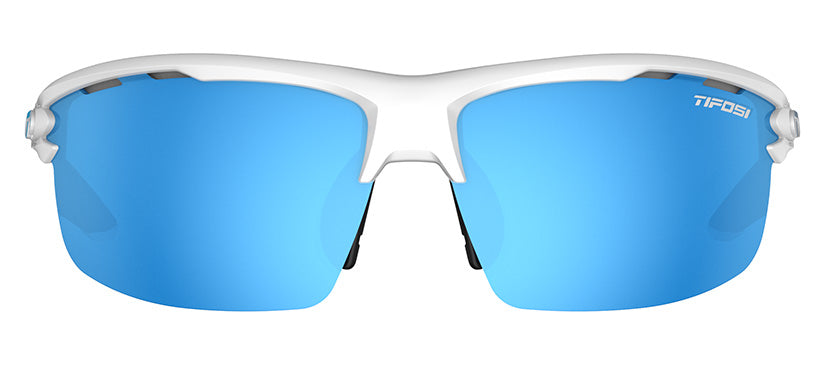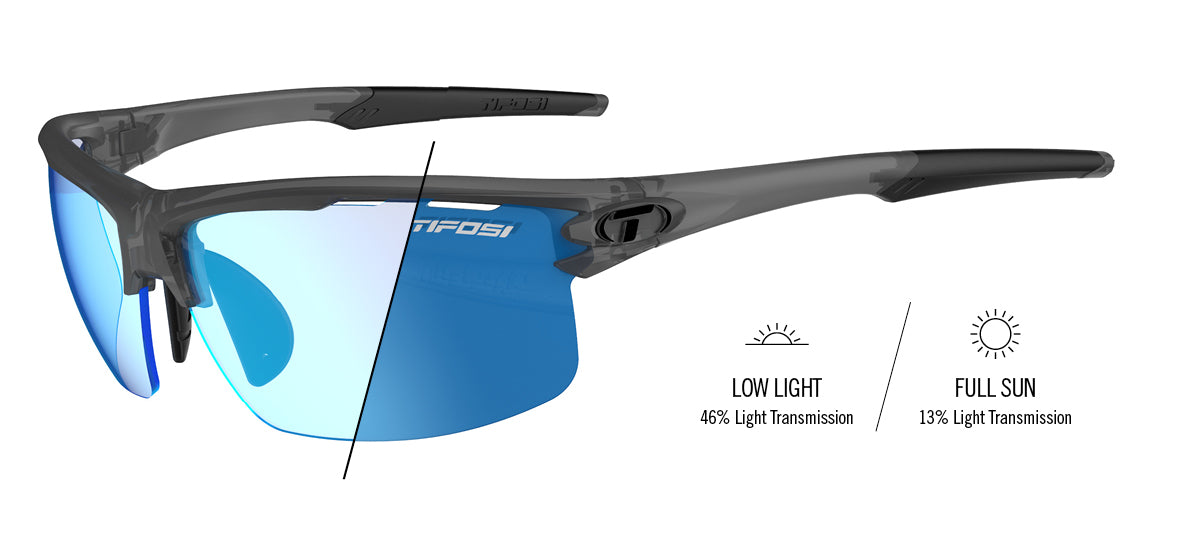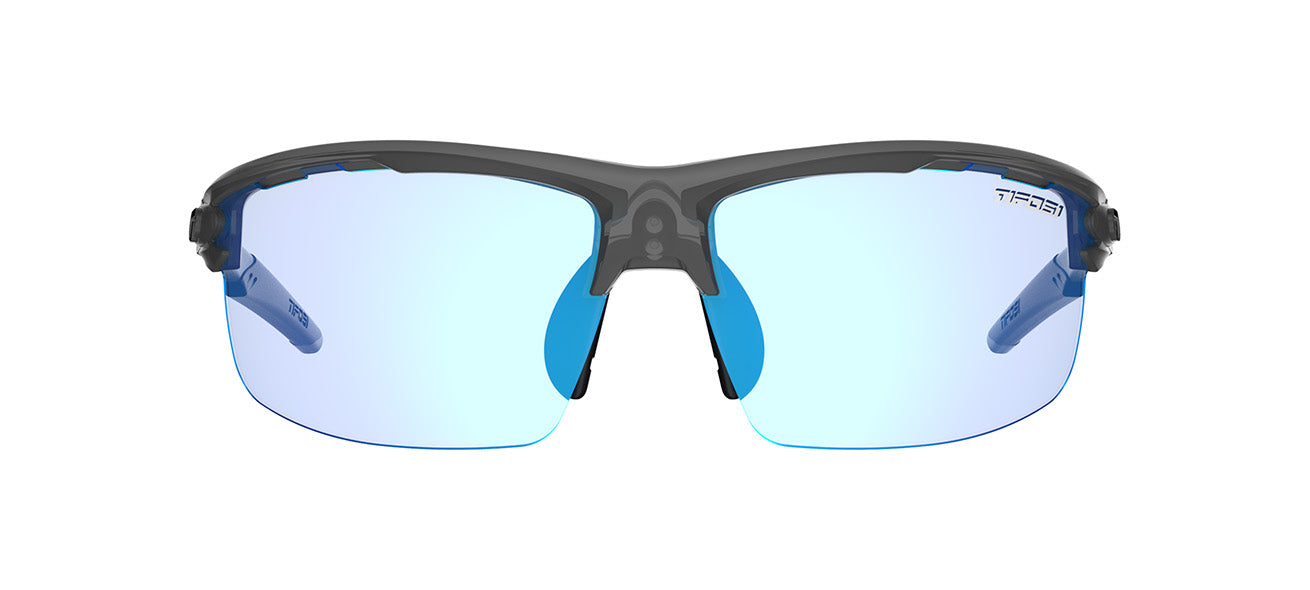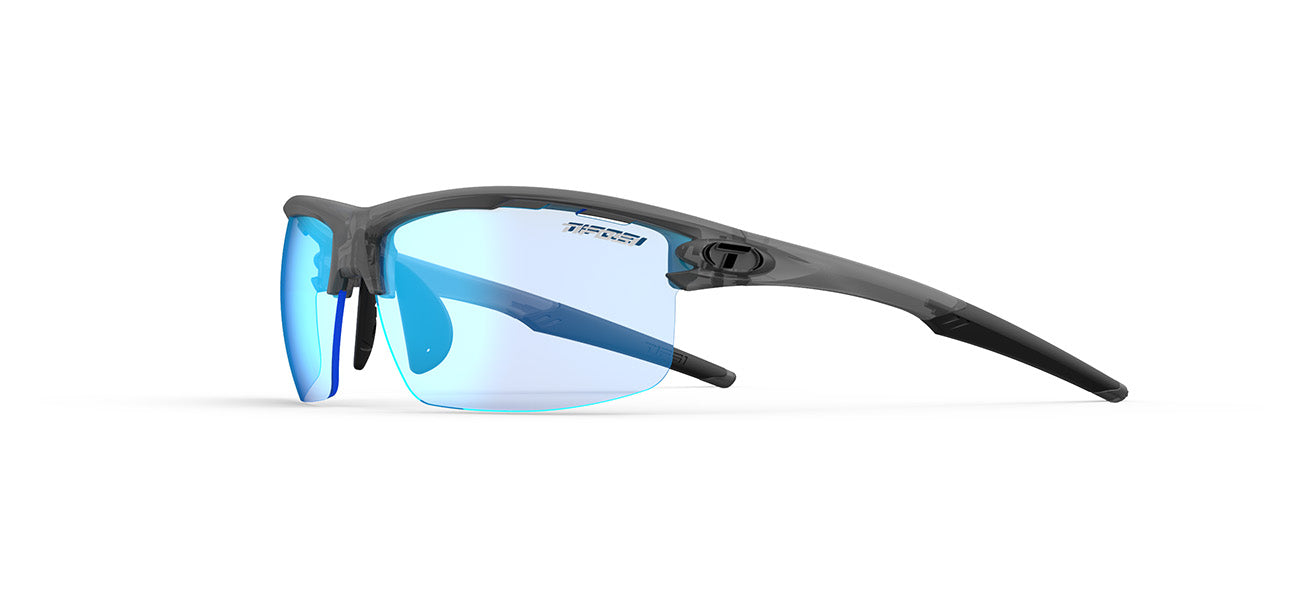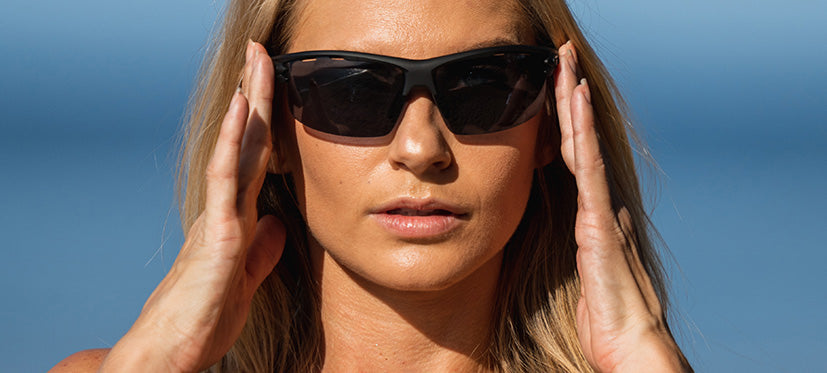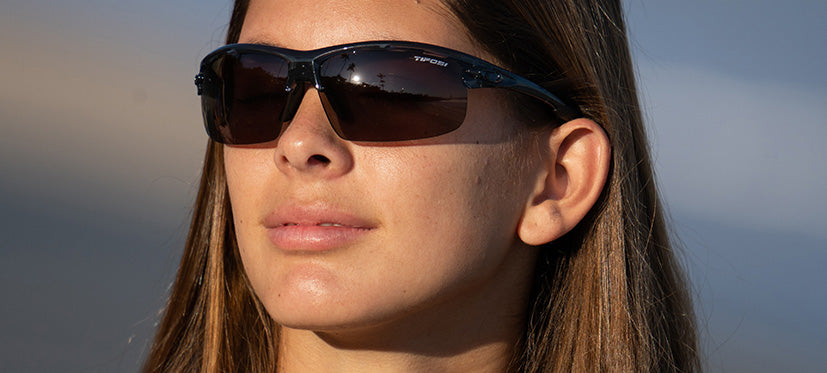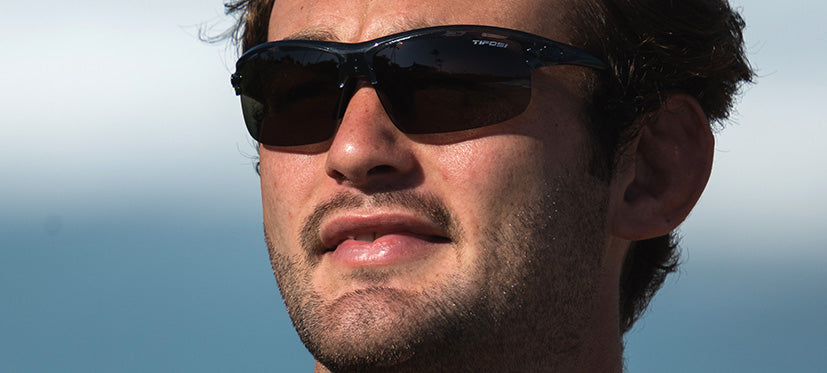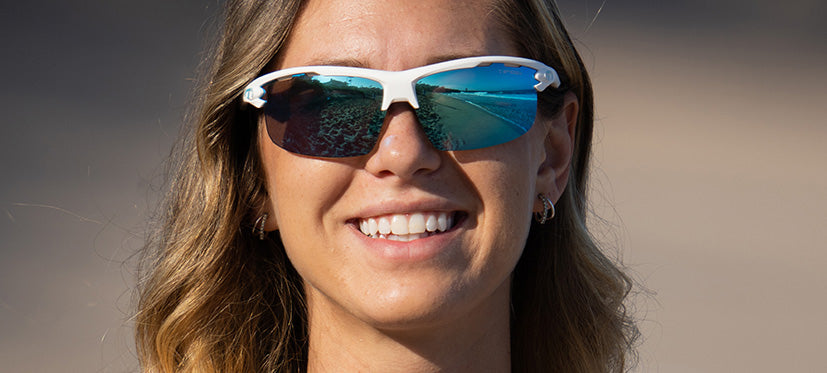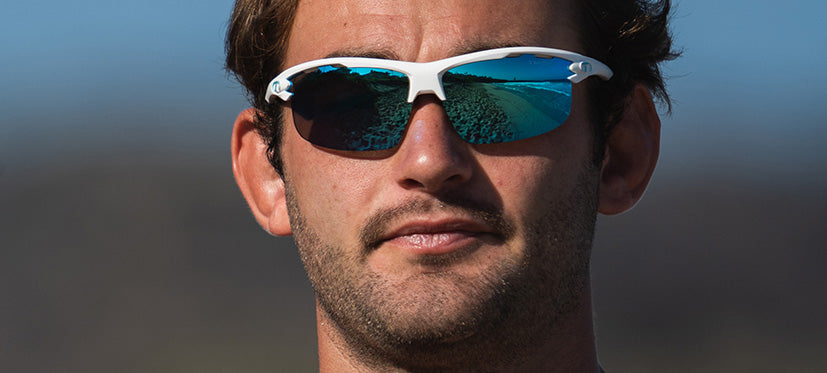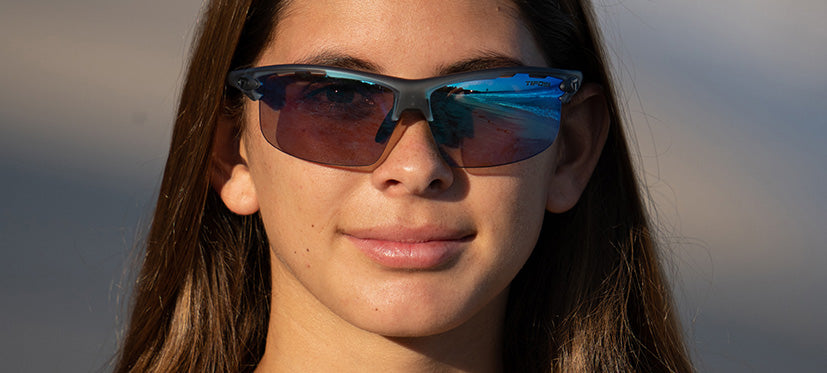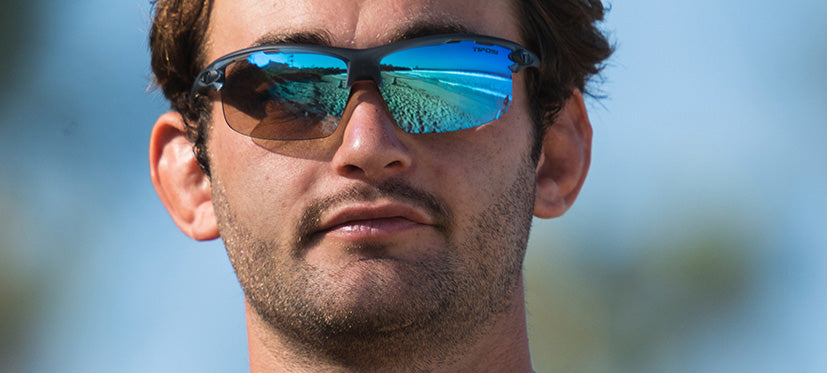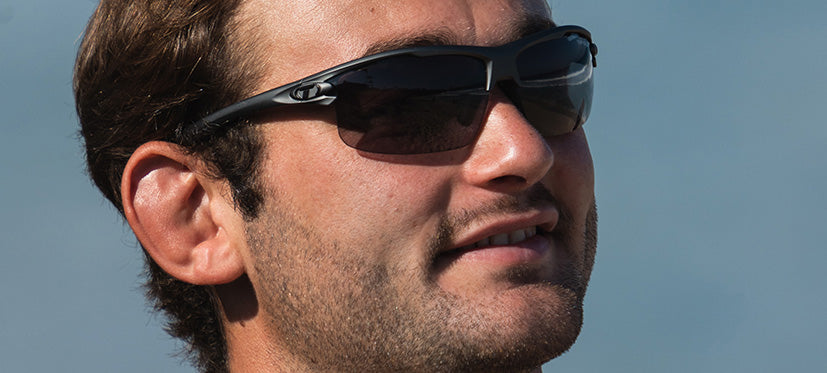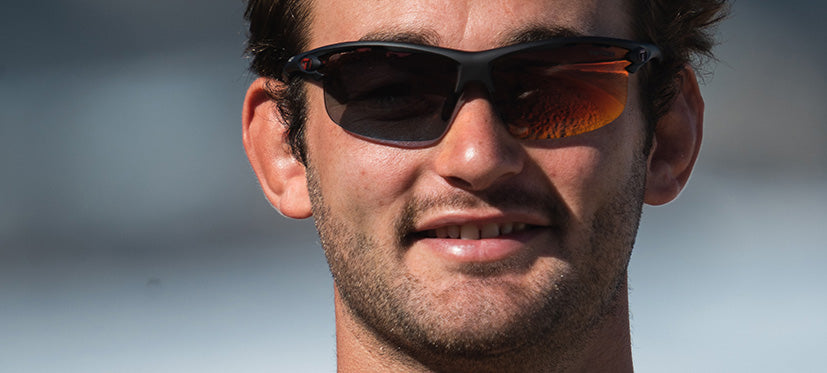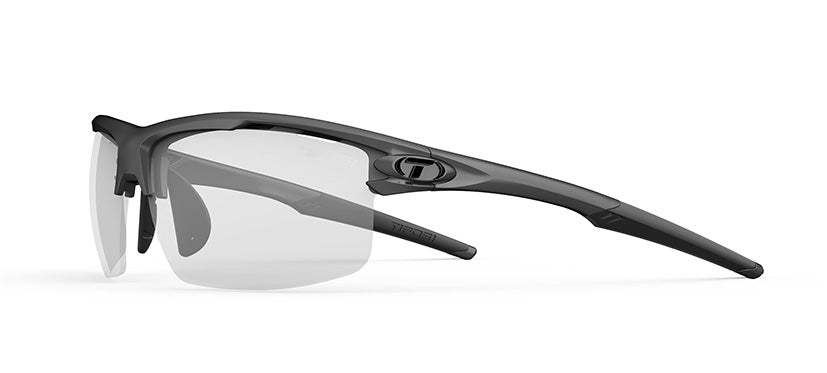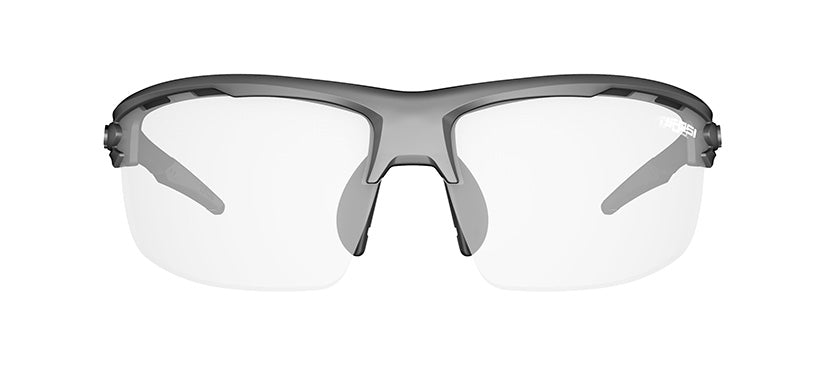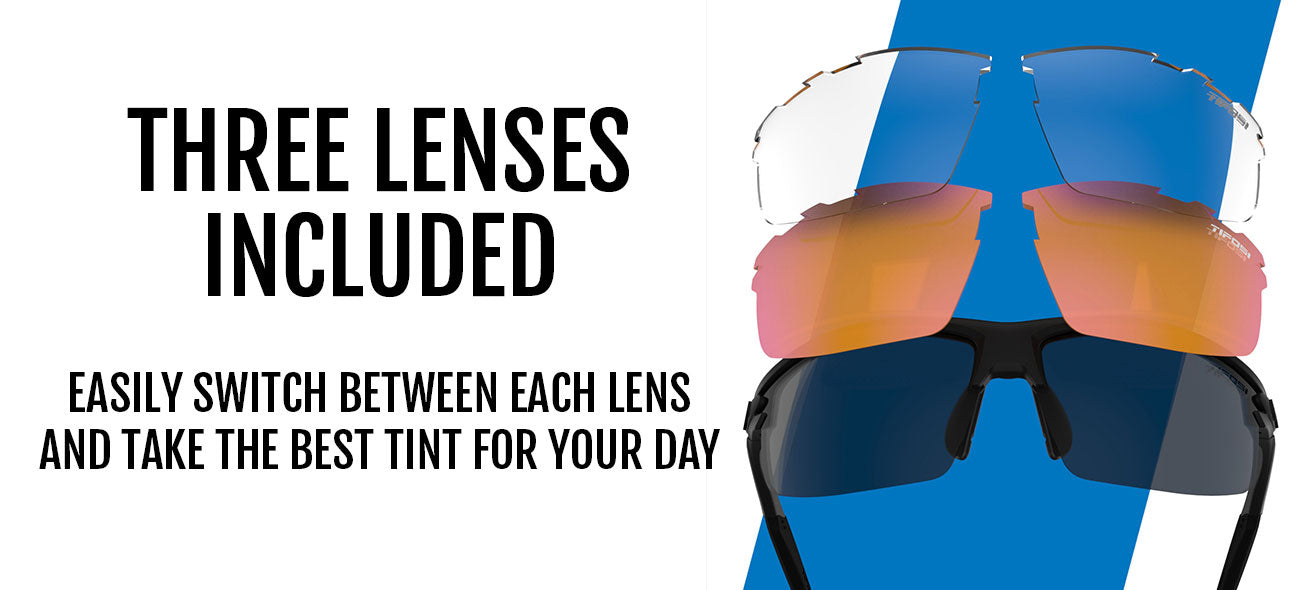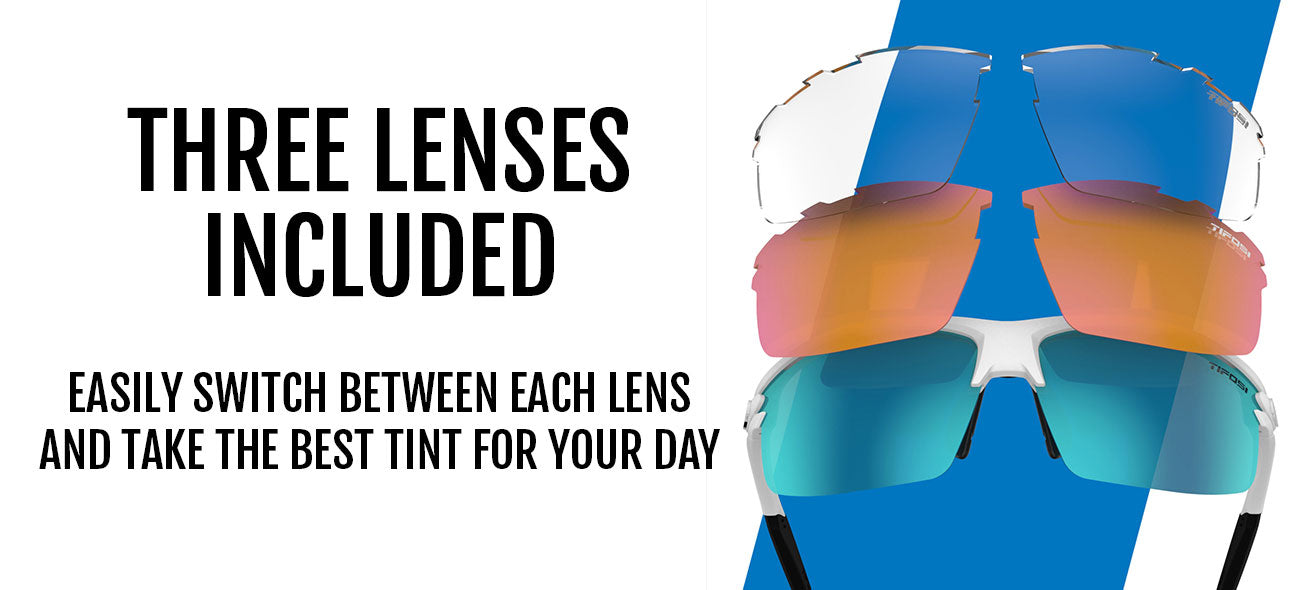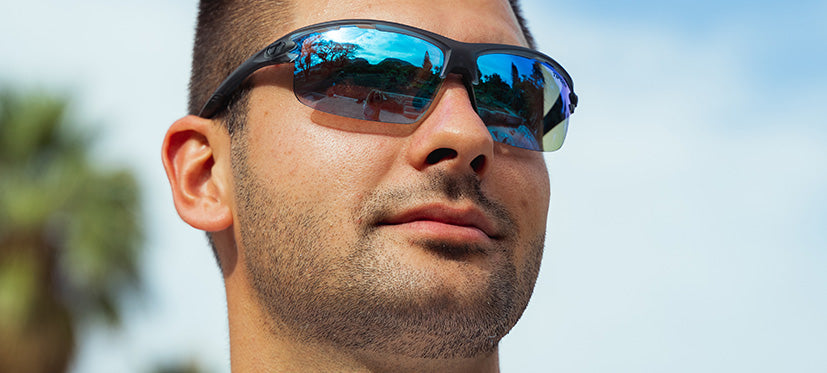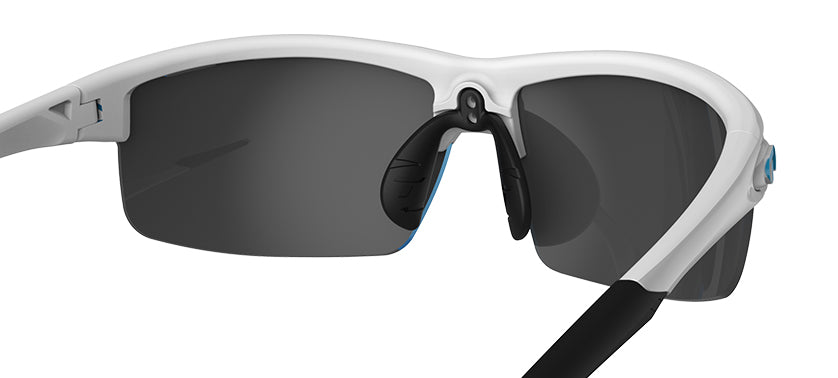 Rivet
Model selected:
Gunmetal Fototec
RIVET: ELEVATE YOUR SPORTING EXPERIENCE
Whether you're cycling, running, golfing, or dominating the pickleball court, having the right gear is essential for peak performance. When it comes to eyewear, Rivet steps up to the plate, ensuring you have the coverage you need for your sport.
Cyclists And Runners: Lightweight Design, Custom Fit
For cyclists and runners, Rivet's lightweight design at only 28 grams and custom fit make it the ideal companion for long rides or runs. Shatterproof lenses offer protection against wind, debris, and UV rays. Smaller lens vents prevent fogging, ensuring clear vision even during the most intense workouts.
Golfers: Sleek Design, Enliven™ Lens Technology
Golfers, rejoice! Rivet's sleek design not only complements your style on the course but also provides excellent protection against the sun's harmful rays. Choose the Enliven™ golf color-enhancing lens to elevate your game—perfect for seeing every detail on the green and tracking the ball with ease. Adjustable nose and earpieces ensure a comfortable fit, even on hot, sweaty days. The perfect golf shades for an afternoon on the course.

Pickleball Players: Durable Polycarbonate Lenses
For pickleball players, Rivet boasts the durability of polycarbonate lenses. Shatterproof and game-ready, these lenses let you focus on the match without worrying about eyewear damage. Smaller lens vents maintain clear vision, even when the action heats up.
Versatile Performance, Stylish Design
No matter your sport, Rivet is the ultimate choice for those seeking reliable, high-performance protective eyewear that seamlessly combines style and function. From the road to the court, Rivet has you covered, ensuring you can perform at your best without compromising on looks.
Rivet prescription sunglasses are available as well
KEY FEATURES OF RIVET
LENS ➤ Shatterproof polycarbonate lens

LENS TECHNOLOGY ➤ Vented lenses increase airflow to help prevent fogging and offer UVA/UVB protection.

ULTRA LIGHT FRAME ➤ Only 28 grams made of Grilamid TR-90, durable and lightweight for all day comfort.

FRAME TECHNOLOGY ➤ Fully adjustable nose & ear pads, hydrophilic rubber ear and nose pads that increase grip the more you sweat.

IDEAL FOR ➤ IDEAL FOR ➤ Cycling 🚲, Golf ⛳, Hiking 🥾, Running 👟, Tennis & Pickleball 🎾

FIT ➤ Medium - Large

INCLUDED ➤ Zippered Hardshell Case & Microfiber Cleaning Bag
Looking for Rivet parts? Buy parts. 
Looking for how to change the lens? View instructions.
SHIPPING
Orders placed by 2pm EST on business days will ship that day. Orders placed after cut-off will ship the next business day. Tifosi offers free shipping on orders $25 and up.
FREE RETURNS
If you're looking to return your order for whatever reason, we're here to help! We offer free returns within 30 days of receiving your order.
LIFETIME WARRANTY
At Tifosi Optics™ we have built our name through our customer service and standing behind our product 100%. Therefore, we will warranty any sunglass against manufacturer's defects to the original owner for the life of the product. Tifosi Optics will either replace or repair your glasses at our discretion. Learn more about warranty claims.
Warning California's Proposition 65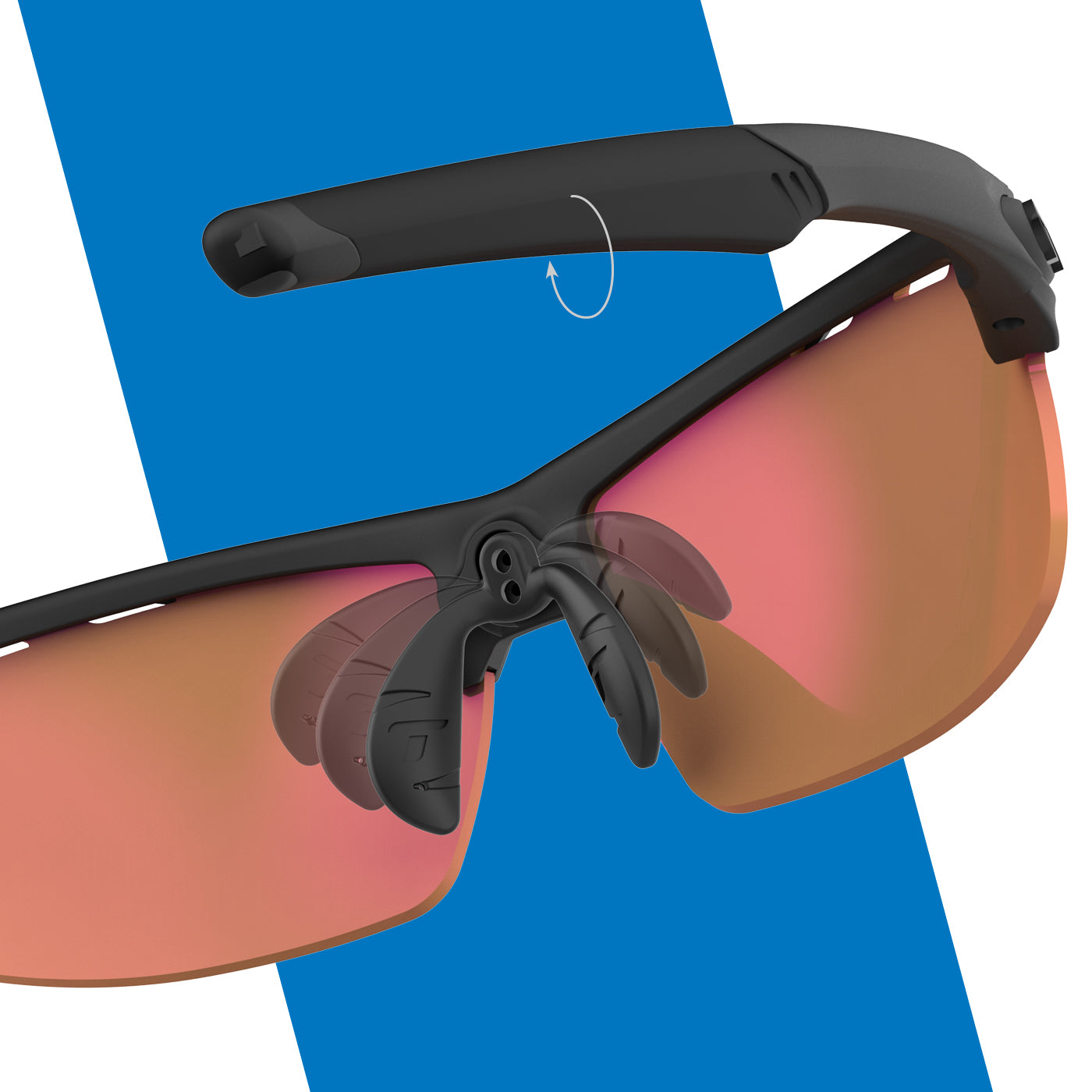 CUSTOM FIT
Adjustable arm and nose pieces allow you to have a fit customized to your face shape. Hydrophilic rubber pads swell when wet, staying in place when you sweat.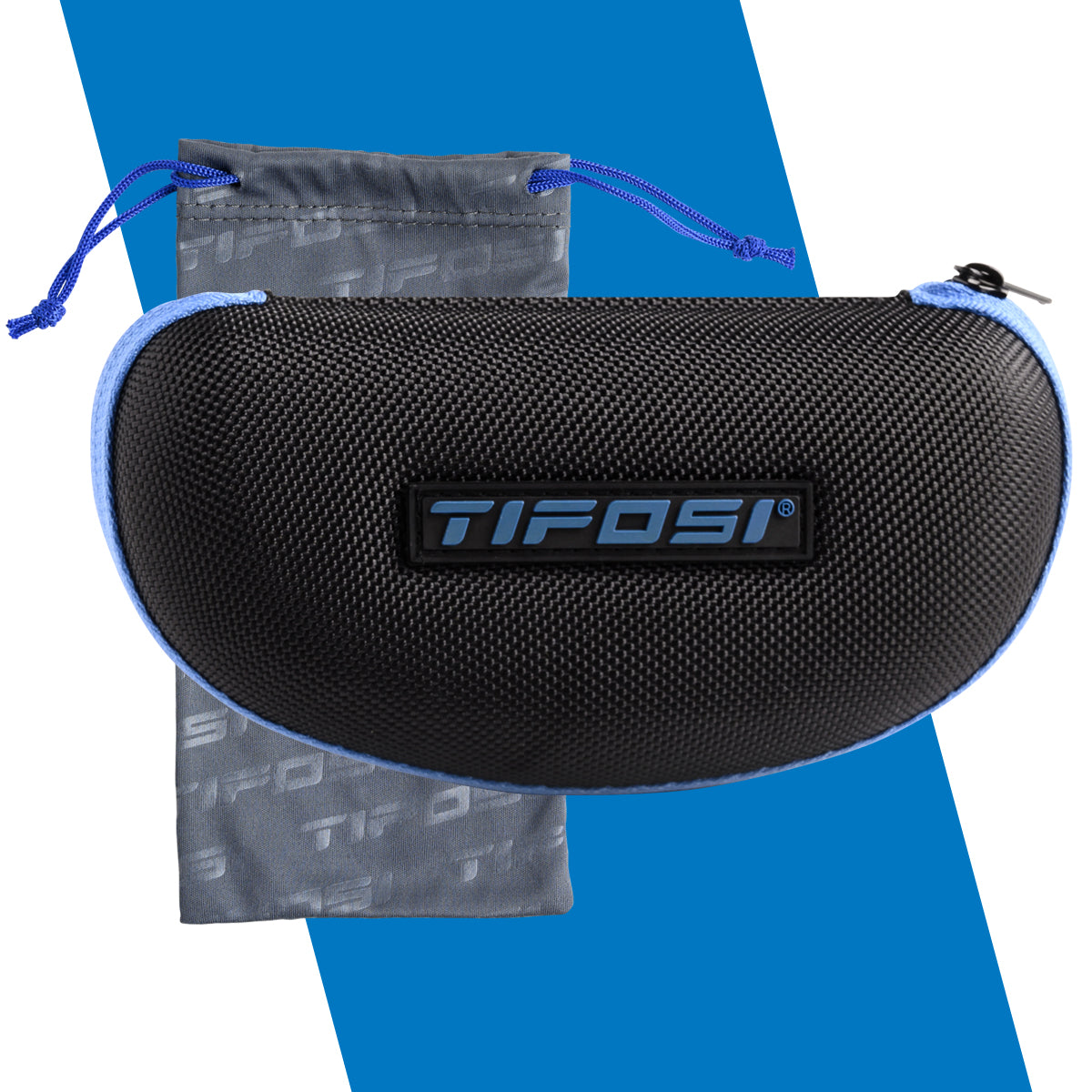 CASE INCLUDED
Protect your eyewear with the included hardshell case and clean your lenses with the microfiber cleaning bag.
As expected and more!
I ordered these mainly for the antifogging feature and the interchangeable lens. I have always been unhappy with the auto-changing lens because the darkest shade never seems to get dark enough for the summer sun in Florida. Currently in the winter in FL when there is less bright sun and more cloud coverage I prefer to play pickleball with a clear lens. I am enjoying the options these glasses allow me to have. It should be noted that the first time you remove the lens it feels very difficult, but after the first time it gets much easier.
Great fitting and perfect sunglasses for the golf course.
First Time Buyer
I bought the Rivet glasses and my primary use in everyday wear and golf. So far, I am very pleased with the delivery and contents of the glasses. I have just started experimenting with interchangeable lenses, but so far so good. I am going to order the Enliven lenses for golf, as reading golf greens with most glasses can be a handicap. I hope to report back when I have more time with them. Thumbs up so far.
Great glasses
Customizable. I have the photochromic blue, with white, for pickleball. Excellent clarity, lightweight and makes you feel more confident.
Google "pickleball eye injuries" if you're on the fence!
Red fototec
Absolutely love these glasses. Stopped wearing sunglasses to play pickleball because they were interfering with my vision. Bought the Tifosi Rivet and wore them for 2 hours without a problem. No slipping, great vision. Very happy and plan to by other versions.