BE SAFE: JET FC TACTICAL AND SAFETY SUNGLASSES
Embark on a journey of uncompromising style, unmatched durability, and cutting-edge protection with our Tactical and Safety Sunglasses. Meticulously designed, these sunglasses feature Jet FC's dynamic half-frame lenses, setting a new standard for shatterproof, scratch-resistant optics that meet and exceed Z87.1 Safety Standards. Complemented by Grilamid TR-90 NZZ frames, these non-reflective, lightweight marvels provide an extraordinary blend of comfort and robustness. Whether you're navigating the urban landscape or engaged in high-octane outdoor activities, our eyewear is not just an accessory but an essential tool for those who demand excellence in every detail. Step into the future of eyewear – where innovation meets style and protection meets perfection.
Frame
Crafted from the cutting-edge Grilamid TR-90 NZZ, our frames are non-reflective, lightweight, and incredibly durable. These frames not only provide a sleek aesthetic but also ensure a comfortable and secure fit, even in the most demanding situations.
Lens
Experience the Jet FC advantage with our dynamic half-frame lenses. Shatterproof, scratch-resistant, and meeting or exceeding Z87.1 Safety Standards, these lenses are engineered for optimal protection. Whether you're in action on the field or navigating the urban jungle, trust in the durability and clarity of our lenses.
Features
The devil is in the details. Our half-frame design combines style with functionality, offering a sleek and aerodynamic look. The hydrophilic nose pads provide an extra layer of security, increasing grip as you sweat, ensuring your sunglasses stay in place during every mission or adventure.
Tailored Fit To Perfection
Our sunglasses cater to a range of sizes, accommodating Small to Large fits with ease. Experience a personalized fit that stays comfortable and secure throughout your most demanding activities. Weighing in at just 26 grams, you'll forget you're even wearing them.
KEY FEATURES JET FC TACTICAL SAFETY SUNGLASSES
LENS TECHNOLOGY ➤ Shatterproof, scratch-resistant ANSI Z87.1 polycarbonate lens with UV protection
ULTRA LIGHT FRAME ➤ Only 26grams, half frame made of Grilamid TR-90 NZZ frames are non-reflective. Hydrophilic nose pads that increase grip the more you sweat, durable and lightweight for all day comfort.
IDEAL FOR ➤ Work Environment 👷🏼⚒️ 🛠️, Tennis & Pickleball🎾
FIT ➤ Small - Large
INCLUDED ➤ Microfiber cleaning bag
Gear up for success, adventure, and safety with eyewear that goes beyond the ordinary. Jet FC's dynamic half-frame lenses and Grilamid TR-90 NZZ frames, are not just an accessory – they're an essential part of your toolkit. Embrace the future of eyewear today.
SHIPPING
Orders placed by 2pm EST on business days will ship that day. Orders placed after cut-off will ship the next business day. Tifosi offers free shipping on orders $25 and up.
FREE RETURNS
If you're looking to return your order for whatever reason, we're here to help! We offer free returns within 30 days of receiving your order.
LIFETIME WARRANTY
At Tifosi Optics™ we have built our name through our customer service and standing behind our product 100%. Therefore, we will warranty any sunglass against manufacturer's defects to the original owner for the life of the product. Tifosi Optics will either replace or repair your glasses at our discretion. Learn more about warranty claims.
Warning California's Proposition 65
Great for tennis
Excellent fit and excellent customer support when i reported one lense was flawed
Very good eyewear
I have a pair for work (Patrol/SWAT). It has been about a year and they are still in good condition. Swapping lenses is a breeze. Great frame for PT as well. They don't slip around even when you are sweaty. Excellent product for the money.
Love the colors
They just work great, love the lens colors ↵
Love them!
I purchased 2 pairs of sunglasses from Tifosi (in-store) and absolutely love them. Extremely durable and priced right A++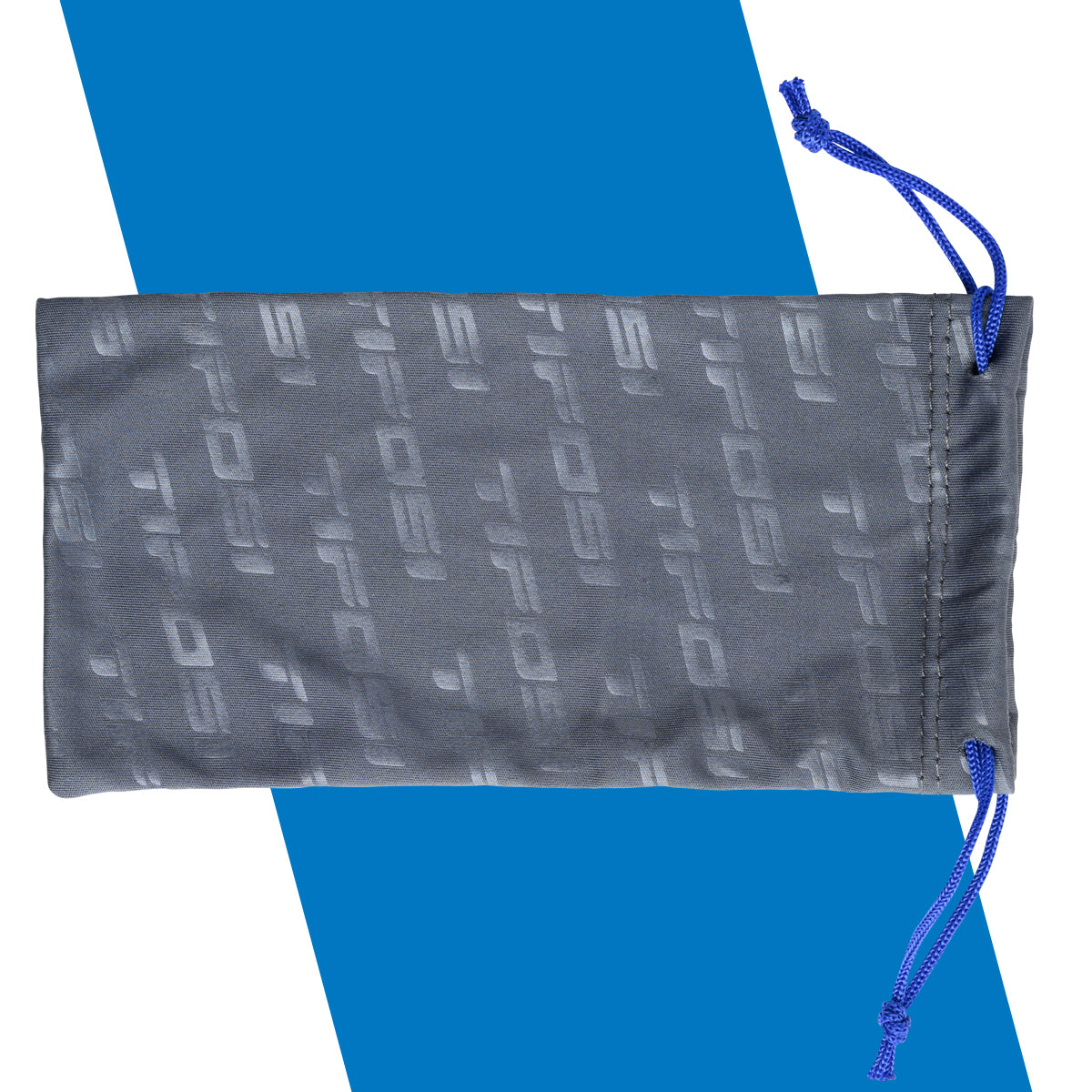 CLEANING BAG INCLUDED
Protect your eyewear and safely wipe clear your lenses with the included microfiber cleaning bag.